On 19 June 2023, it was announced that the government wants to introduce a requirement for having at least 40 per cent women on the boards of large and medium-sized companies.
For this article, Kilden news magazine asked five researchers of gender quotas what they think of the proposal.
Snowball effect since 2003
The requirement of gender quotas on Norwegian boards has been in place for a long time. The first quotas were introduced as early as 1981 and applied to all publicly appointed boards, councils and committees.
This remained the status quo for nearly twenty years.
At the turn of the millennium, the requirement of having 40/60 representation in public limited companies began to be discussed more seriously. This quota was introduced in 2003.
Listed companies had until 1 January 2008 to meet the requirements.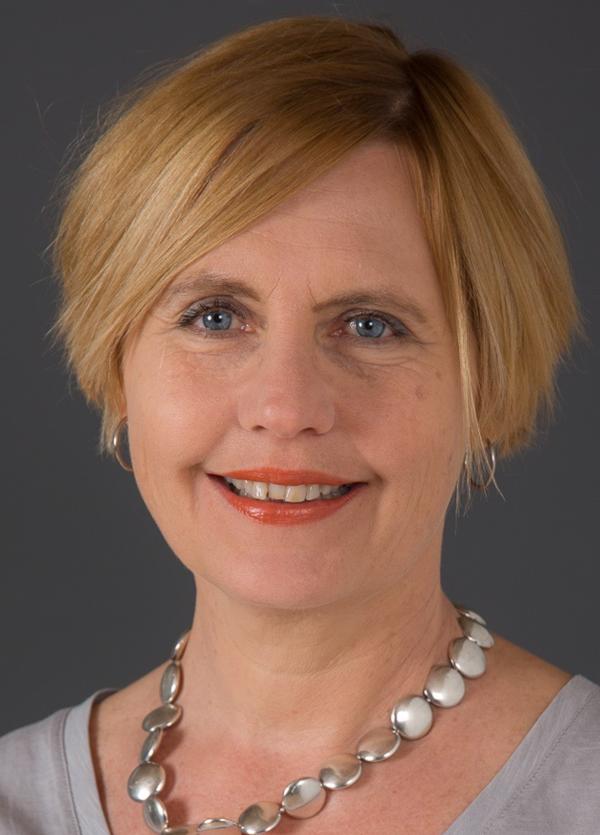 "The first figures showed that the boards of public limited companies comprised about 5 per cent women. The debate about regulation contributed to this changing relatively quickly, but the government's goal of having at least 40 per cent of each gender being represented was not achieved, and this led to the Storting, the Norwegian Parliament, adopting such regulations," explains Mari Teigen.
Teigen is a social scientist and the director of CORE — the Centre for Research on Gender Equality at the Institute for Social Research. In 2003, she published the book Kvotering og Kontrovers (Quotas and Controversy), about gender quotas.
She is also one of the researchers behind the CORE Topplederbarometer, an ongoing project that maps the gender distribution in senior management in the largest companies in Norway.
Mari Teigen is clear that gender quotas work:
"Experience from Norway and abroad shows that rules governing quotas are important for increasing gender balance on boards."
FACTS AND FIGURES ABOUT GENDER BALANCE IN senior MANAGEMENT
Figures from the Core Topplederbarometer and statistics about different roles in the business sector from Statistics Norway show the following:
In the 200 largest companies in Norway, 84.5 per cent of CEOs and 87 per cent of chairpersons are male.
In public limited companies, about 43 per cent of board members and 9 per cent of general managers are female.
In private limited companies, 20 per cent of board members and 17 per cent of general managers are female.
Only one in four company founders are women.
Still few female leaders
That being said, there is broad agreement among researchers that the 2003 Act did not work as intended.
"No spillover effect"
This is the conclusion of the article "Breaking the Glass Ceiling? The Effect of Board Quotas on Female Labour Market Outcomes in Norway" (2019), which examines the effect that the 2003 gender quotas had on public limited companies.
Our findings suggest that the legislation had no effect outside of boardrooms.
Sissel Jensen, a professor at the Norwegian School of Economics (NHH), is one of the authors of the study.
"Our findings suggest that the legislation had no effect outside of boardrooms. That was one of the intentions behind the legislation, to reduce the gender gap in the upper echelons of the private sector more generally."
"So female board members were not more likely than men to propose female leaders?"
"Our study doesn't say anything about whether or not women propose female senior executives. Even if that was the case, their proposals may not be successful. Women are still in the minority on most boards as they rarely make up much more than 40 per cent of board members."
Predicts more one-man boards
"We must be careful not to generalise how women contribute to work on the board," warns Morten Huse, Professor Emeritus of Organisation and Management at BI Norwegian Business School.
Huse has conducted research into women on boards and social dynamics in the boardroom.
For many years, he has been engaged in getting more women into key positions in society and business.
"It can have a positive impact on attitudes and the atmosphere in the boards' work," he says.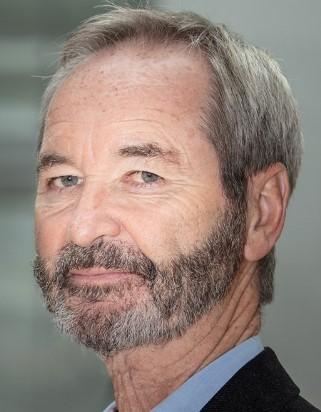 Nevertheless, he is sceptical to the government's proposal to introduce gender quotas in large and medium-sized limited companies.
He gives several reasons for his scepticism, including that the scheme will encourage more companies to change their corporate form to avoid the quota requirement.
"I think we could end up in a situation where many companies, perhaps the majority, choose to do away with formal boards."
In principle, all limited companies must have a board of directors. It's the law.
In limited companies with more than 30 employees, a majority of the employees can demand that a board member also be elected by and from among the employees.
But what happens if employees don't demand this?
"Then the general manager can act as chairman and sole board member," says Huse.
"In practice, that means there is no board," he points out.
HOW ARE A limited Companiy's BOARD MEMBERS ELECTED?
Board members are elected by a general meeting.
The general meeting constitutes the highest authority in the company and comprises those who own shares in the company.
All limited companies (AS) are obliged to have at least one general meeting per annum.
Are companies fleeing the requirement?
From 2003 to 2021, the number of public limited companies more than halved, from 554 to 229.
Was the reduction caused by the introduction of gender quotas in 2003?
Some believe so. It is commonly claimed that large public limited companies fled from this organisational form in order to avoid quotas for gender balance on the board.
Cathrine Seierstad, Professor of Organisation and Management at the University of Southeast Norway. She disagrees that the requirement for female representation was the reason that so many public limited companies switched to being limited companies: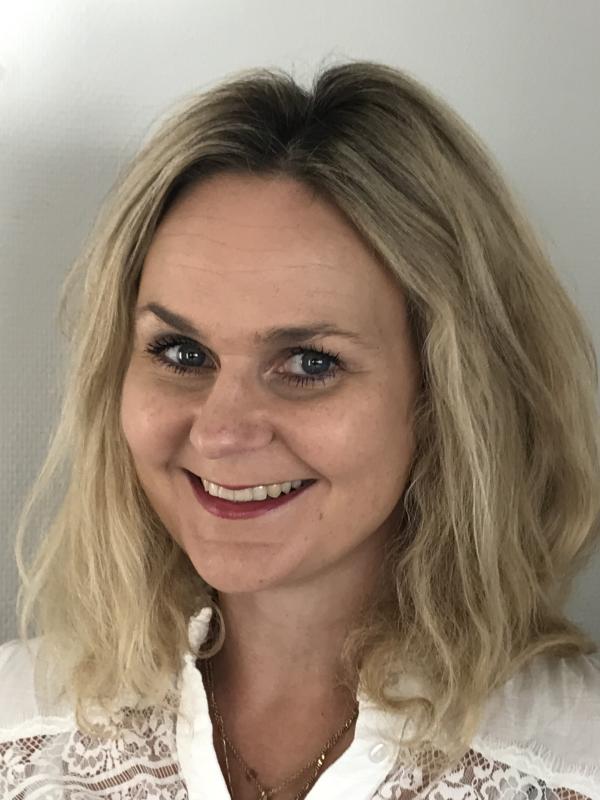 "Research shows that few companies cited the gender quota legislation as the main reason for re-registering their corporate form," she says.
Nor does Seierstad believe that anything similar will happen if the government now introduces a 40/60 requirement.
"It is unlikely that we will see an avalanche of companies changing structure to avoid having to add one or two women to their boards."
She points out that the government's new proposal will only apply to the largest limited companies.
The proposal will apply to between 10,000 and 25,000 limited companies, about 3-7 per cent of the total.
"With the active use of headhunters and nominating committees that consciously work to find complementary skills and expertise, it shouldn't be a problem for these companies to identify a broader range of potential directors that includes both genders."
Auntie boards?
In recent decades, there has been a huge professionalisation of the boards of private companies.
"At the end of the 1990s, boards played a more passive role in companies," explains Morten Huse.
In the book Styret - tante, barbar eller klan? (The board – aunt, barbarian or clan?) (2007), Huse refers to what is known as an "auntie board."
The term is used to describe boards that are hastily put together using random friends and acquaintances, often including female family members who have agreed to fill the female quota of board members.
These boards meet the requirements for gender representation, but only on paper.
Siri Øyslebø Sørensen is Professor of Gender and Diversity Studies and Head of the Centre for Gender Research at NTNU. She wrote her doctoral thesis on quotas for corporate boards.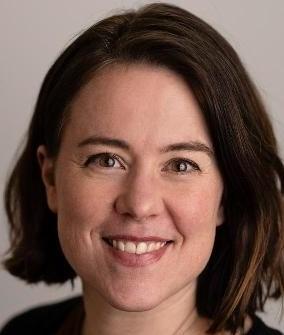 She has noticed that a number of people are worried that boardrooms will fill up with "mothers and daughters" as a result of the government's proposals.
"We also saw similar objections twenty years ago. They were quickly shown to be false. There turned out to be many qualified and motivated women from whom to recruit board members. There are no fewer such women today."
"Diversity"
The background for Storting adopting gender quotas on corporate boards in 2003 was complex," explains Sørensen.
In parallel with growing impatience among women who had grown tired of being excluded, there were also changes in other arenas:
"In business, there was an increasing awareness of the usefulness of diversity."
Underrepresentation of women was not just a democratic problem.
"It was also argued that gender equality could contribute to value creation and profitability."
Gender equality and diversity were good for business.
Is diversity good for boards?
When it comes to quotas for female representation on private boards, Morten Huse is not convinced that a 40/60 requirement will necessarily diversify the boardroom.
He uses the term "diversity" to refer to everything from sexual orientation and ethnicity to educational background and work experience.
"How relevant is gender here?"
"Not very," is his short answer.
In his research, he has investigated what characterises women on boards.
"Women board members don't represent the average women," he says.
In certain situations, gender can be decisive for decisions that are made.
Huse refers to a popular theory:
"Think manager, think male."
"A common way of putting it is that women think more about people and relationships, while men think more about objects and things."
According to Huse, the system favours the latter group, so women who think about objects and things will have an easier time getting into a good position and being noticed.
"In certain situations, gender can be decisive for decisions that are made, but in general, there are many other factors that are more important," says Huse.
He uses the term fault lines.
"For example, in family businesses, the main fault line will often be between one part of the family and another, or between family members and non-family members."
What characterises the best boards?
It is often said that greater diversity makes boards better.
"It's not a given that diversity is important on a board, but it can be," says Huse.
In terms of value creation, he thinks it is more important that boards are active.
"It is boards that contribute to creating value and work actively to ensure a company has long-term sustainable."
"The question of whether gender balance and diversity on boards and in management is good for profitability has received a lot of attention," says Mari Teigen.
What I think is important is how companies respond to this situation.
Studies do not show that gender balance and diversity on boards lead directly to increased profitability.
"However, several studies indicate a positive correlation."
"This means that companies that have gender balance and diversity among their employees and management often succeed in numerous areas, such as profitability."
Teigen herself believes that female role models are important.
"Female role models on boards will make a positive contribution to recruiting more women to careers in business."
Important to have well-qualified women
"What I think is important is how companies respond to this situation," says Sissel Jensen at NHH. "If they spend time and resources finding talented women, it can help break down negative stereotypes, but if they opt for a quick fix solution and choose, for example, female family members, it won't help to break stereotypes," says Jensen.
She adds:
"Initially, there are 8,000 companies, and that number will increase to 20,000 companies over a few years. We cannot know in advance whether all these companies will take this as seriously as the few hundred public limited companies did. Nor can we know whether they will consider it too demanding and thus choose a simpler solution."