"Everybody knows that Pippi, Albert Åberg, Gummi-Tarzan and the Moomintroll like to challenge traditional gender norms. Far fewer people are aware of subsequent writers and illustrators who have followed in the equality-pioneering footsteps," says Ole B. Nordfjell, senior adviser at Reform – resource centre for men.
The new website gendertest.no is aiming to change that.
Reform has developed the website at the request of the Nordic Council of Ministers, and the goal is for all preschool workers in the Nordic region to use it. The website provides tools for analysing whether picture books are reinforcing or challenging traditional gender norms. It also provides tools for evaluating the level of diversity in preschool bookshelves.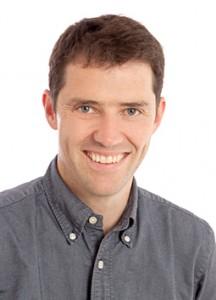 "Students and preschool workers should actively consider the values regarding gender and diversity that literature, language and stories contribute to. The website offers concrete advice and we would like for people to use it as part of an active approach to literature in the preschool setting," says Nordfjell.
"The hope is that new generations of kids will find that picture books are both good literature and good in an equality perspective," he adds.
Who is cleaning? Who is talking?
Nordfjell has written the texts with the support of literature and gender researcher Mia Österlund from Åbo Akademi University in Finland."To be able to analyse the picture books you need to be visually literate, you must be able to read images," explains Österlund.
"Children are often good at that. They look at the pictures while adults read the texts. But adults should also be able to read the pictures in a book and see how kids and adults are portrayed."
Österlund says that pictures can tell a lot about the interaction between women and men, girls and boys.
"Who does what? Who is cleaning? Who is allowed to do something? Who is not allowed? Who is talking? Who is silent? This has to do with power relations," says Österlund.
It is well known that picture books can create quite a stir, in particular when they portray something that violates a norm.
"We have for example seen that picture books showing boys dressed in skirts can spark a lot of debate," says Österlund.
She points out that being critical of norms does not mean that one must violate all norms. The idea is to have a conscious and critical approach to the norms presented in the books.
See also: Not feminized, but modernized
Six analytical strategies
All content of gendertest.no is based on research – gender research, picture book research and literature research.
"Our aim is to spread knowledge about how to read picture books and how they express and communicate gender," Österlund explains.
The website presents six analytical strategies that together can give teachers an idea of whether a certain picture book contributes to increased equality or has the opposite effect.
The first strategy – the Counter – asks the question: What gender does the main character and the subordinate characters have? By counting gender in the book, the Counter maps out the numerical representation of gender.
The next strategy is called the Norm Critic. Here the focus is on gender patterns displayed in the book. Although the analysis is centred around gender, the norm critical analysis includes an intersectional perspective. This means that it also considers factors such as ethnicity, class, age, disability, sexuality, gender and looks at how they interact.
The Picture Reader explores how images contribute to the book's expression of gender and asks for example what colours are used in the book. Pink? Light blue? Black? Is the protagonist depicted with an expressive face? Do the images suggest that the book targets primarily boys or girls?
The strategy called the Queering Researcher focuses on whether there is anything unusual about gender, love and family life presented in the book and asks what these mismatches and ambiguities mean.
The Child Researcher asks the children what they think. By reading to them and talking about the book, the Child Researcher examines how children understand gender patterns. What impressions does the book give of what it means to be a boy or girl?
The last strategy, the Fortune Teller, looks at how gender patterns in the family and society are evolving and approaches the picture book in a broader context. Does the book say anything about what it is like to grow up as a boy or girl in today's society?
Adults too can learn from children's books
Österlund points out that although we are talking about picture books designed for children, the books can also be of interest to adults.
"Picture books can offer interesting commentary on the adult world. Actually, you can find some of the most valuable commentary on parenthood in these books, as the interaction between children and adults is a frequent theme."
See also: Gender equality creates new school boys

Translated by Debbie Axlid.
Facts about gendertest.no
The website and the analytical strategies have been developed by Reform - resource centre for men.
Sociologist Ole B. Nordfjell has written the text with assistance from the literature researcher Mia Österlund from Åbo Akademi University in Finland.
The website has been developed in cooperation with preschool teachers and students.
Analysis workshops have been held in each of the Nordic countries, where teachers and students have analysed a sample of new picture books from their country to ascertain whether they expand or confirm traditional gender norms.
One of the goals of the project was to give day care staff and students of early childhood education more knowledge about picture books from their own country and other Nordic countries that expand traditional gender patterns.
Another goal is to contribute to reflection and knowledge on gender equality in day care using picture books.
The project has been funded by the Nordic Council of Ministers, with support from the Norwegian Ministry of Children, Equality and Social Inclusion.
Read more at gendertest.no.