Did you run home to your parents full of joy to tell them loudly and proudly about your first period? Did you look forward to telling your brother? Most probably not.
Neither did young women in the 1900s. So what has actually changed since then? 
"Norwegian women are perhaps not as modern and liberated today as we like to think," says researcher Camilla Mørk Røstvik.
In her article ''Vi hadde ikke menstruasjon, vi hadde vondt i maven'. Norske menstruasjonsopplevelser fra 1900-tallet»' (''We didn't menstruate, we had stomach ache'. Norwegian experiences of menstruation from the 1900s'), she examines hitherto unexplored material in which women – and some men – describe their experiences with menstruation in the twentieth century. The article was published in the last issue of the Norwegian Journal of Gender Research.  
The women in the survey give accounts of the relief they felt when the disposable sanitary pads were introduced and they no longer had to knit and wash their own pads.
These are stories about horror and confusion when the first bleeding is discovered, because the girls often knew little about what menstruation was. They are about all the fuss related to the bleedings and about fear of stains on the clothes. Perhaps not so different form today?
But there are also stories about pride and joy related to the experience of becoming a woman.
"If we can identify with these stories, we must ask ourselves whether the situation for women has become better or worse. Hopefully, these personal accounts may help the readers to reflect upon their own role in the secretiveness with which we all struggle to a greater or lesser extent," says Røstvik.
Still concealed
She came across the material at Norwegian Museum of Cultural History, in the Norwegian Ethnological Research's (NEG) survey from 1994. This was the first time the survey asked questions about experiences related to menstruation.
The stories are from the years before, during and after the commercial sanitary pads altered the menstruation experience for most Norwegian women. Before the arrival of the mass-produced disposable sanitary pads, most women made their own pads from whatever material they had at their disposal.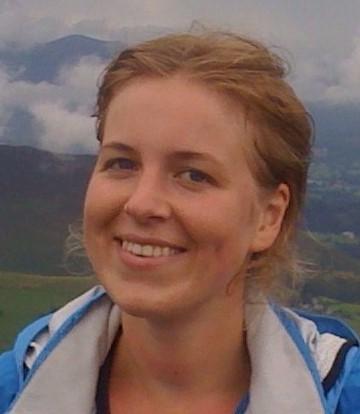 "This is not just history, it is also the present. There are still women who are in so much pain when they menstruate that they cannot go into work. Or women who are bleeding so much that purchasing the necessary products becomes a major expense," says Røstvik.
"Talking about menstruation is to a certain extent still a taboo, and we try to hide it when we have our period," says Røstvik.
It has never been easier to handle menstruation, however. The pads and tampons are constantly improved, with the producers promising odour free menstruation, we have pills for the pain and hormones to remove menstruation altogether.
All this contributes to making that one week more or less the same as the rest of the month. And due to several recently published books about girls' menstruation experiences, the openness around the topic has never been greater. So what may we actually learn from the 1900s?  
"The women in the survey give accounts of the relief they felt when the disposable sanitary pads were introduced and they no longer had to knit and wash their own pads. According to them, women are much better off now, not having to deal with all this," says Røstvik.
"Yet at the same time one may ask whether we, by making it possible to conceal our menstruation with new products and medications, are moving further and further away from the more natural relation to the phenomenon that women had in earlier times. It was a hassle, but nevertheless a part of everyday life," says Røstvik.
Unique material
One of the few other researchers who has explored the same topic in Norway has taken an interest in Røstvik's material.
"Very little research has been done on the history of menstruation in Norway, and even less on experiences related to menstruation, so it is great that these stories are brought to light," says Anne Kveim Lie.
"This is also entirely new in a Scandinavian context."
Kveim Lie is a medical doctor and associate professor at Department of Community Medicine and Global Health at University of Oslo. She has done research on the perception and treatment of menstruation within medicine in the nineteenth century.
"Today we perceive menstruation as if we know what it is. But these descriptions of everything from knitted pads to the highly limited transfer of information force us to see menstruation in a different light," she says. 
When did you last see menstruation that was not your own?
"It is not only about inserting a tampon, putting on a pad or having a slight stomach ache. It is also about a lot of blood that needs to be dealt with and it is not granted that the products needed to deal with the blood are readily at hand," she says.
She refers to the various forms of revolt that exist in art against the silence surrounding menstruation.
"At the same time, however, the use of tampons is increasing, and the sanitary pads that are produced today are more scented and blue coloured than ever before, which contribute to hiding menstruation even more. This is a paradox," says Lie.
Kveim Lie thinks it is great that Røstvik shows how some women were proud of their menstruation.
"In the 1920s in the more well-off layers of society, some people marked their first menstruation with a proper celebration. That is completely gone now. But the first menstruation should definitely be celebrated. Instead, it is something you perhaps whisper to your mother in secret, but avoid telling your brother or father," she says.
Invisible visual sign
Camilla Mørk Røstvik is currently a postdoc and a Leverhulme Early Career Fellow at University of St. Andrews in Scotland.
She is an art historian, and particularly interested in visual expressions. This is what made her study menstruation.
"Menstruation is a fantastic example of a visual sign that everybody knows of, but nobody ever sees. It is the red blood, which is very dramatic," she says.
"At the same time, we spend a lot of money and energy on hiding the blood. When did you last see menstruation that was not your own? But for more than fifty per cent of the world, this is completely normal," she says.
Røstvik is interested in what consequences this void might have visually.
"What do we think about when think of menstruation? Perhaps first and foremost our own experiences," she says.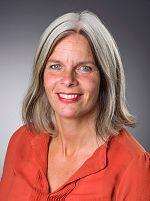 "But the most obvious visual signs that we find in our culture in addition to art are commercials for products and packages, telling us that menstruation is something we should conceal. It is therefore important to not only look at art, but also at everything else that relates to this phenomenon that really is an everyday occurrence."
For this reason, Røstvik has taken a closer look at the commercial side of the history of menstruation. When mass-production of menstruation products began, only the upper classes in Norway could afford imported disposable sanitary pads from the U.S., she explains. But in the 1960s, the pads became more accessible for everybody.  
"Suddenly, it was possible to purchase what had previously been home-made, which involved going to the shop to talk about this to a random person in the checkout. This probably felt even more tabooed. Today, it is a normal everyday thing that we all do. Yet many things are the same as it was back then," she says.
"We use the same brands today, and we relate to our menstruation in much the same way. We buy things that can help us, and throw them away afterwards," says Røstvik.
She claims to see a change in the pattern of behaviour, however.
"It has become increasingly trendy to use washable sanitary pads and menstrual cups. So the way in which we perceive menstruation seems to be changing, maybe it is being perceived as more natural again," says Røstvik.
"Not all women wish to pay for the products or throw them away after one use out of environmental concerns. For these women, there is excellent historical precedent in the material from NEG telling them that they are not the first trying to wash away blood from the home-made pad."
Taboo in academia?
Røstvik's article also discusses how menstruation has been widely debated in political circles, but not as much in academia.
"There is something embarrassing about researching the topic. I am not sure why. Perhaps it is purely human, related to the fact that this is something very intimate," she says.
"Those who have done research on menstruation have written one or two articles, but they do not build their career on the topic. Several colleagues who have worked on the topic previously, say that if you study menstruation, regardless of whether you are a sociologist or an historian, you will not get a job. It is perhaps slightly different now, as the topic has become a bit of a trend in the media."
According to Anne Kveim Lie, it depends upon the discipline to which you belong.
"I could easily have made a career researching this topic. And there are scholars, particularly anthropologists, who have. Perhaps it was more problematic twenty years ago. But there are often political guidelines concerning what topics should be researched, and some areas of research are more attractive than others because they generate more funding," she says. .
There is something embarrassing about researching the topic.
"Moreover, it depends on the discipline. For instance, it is probably more difficult to write about menstruation in political science than it is in disciplines where one looks at human experiences," she says and adds:
"Just like other women's topics, neither does it seem to be something that interests men. So it may have to do with the fact that people don't want to work with a topic that half of your colleagues do not care about."
However, in the survey from NEG at least some men were interested enough to respond. That is unique, according to Røstvik.
"Very few surveys like this provide as much data from men. They are more positive than the women are. They do not focus on menstruation as being disgusting, but since they got even less information than the women, there was a lot of confusion related to what menstruation actually was," she says.
Røstvik hopes that her article will inspire others to explore the material further.
"This is intended to be the beginning of a dialogue on what is typical about the Norwegian history of menstruation. I have only been scratching the surface, there is much more to look into for those with better understanding of ethnographic material than I have," says the art historian.
Translated by Cathinka Dahl Hambro.