"My mother-in-law grew up with servants. She called our au pair the 'maid'. So then my children began saying 'we have a maid' and I felt myself grow hot with shame and I made it very clear that the term is 'au pair'... The children have nothing to feel ashamed of, but I notice that I'm very worried about being perceived as a cold, cynical person who takes advantage of others – because I'm not! But I know what many people think of those of us who have an au pair from the Philippines."
The woman speaking is part of one of ten host families that participated in a study of Filipino au pairs in Norway and their host families conducted by Ragnhild Sollund, a researcher at NOVA – Norwegian Social Research. Parts of Sollund's material were recently published in the European Journal of Women's Studies.
According to Sollund, this woman is not the only one who has misgivings about having an au pair.
"Several people say that they are or have been ambivalent and reluctant. They don't see themselves as the type to have domestic help, and some of them are concerned about being perceived as a person who exploits poor women with limited opportunities through the au pair scheme," explains Sollund.
Principles of egalitarianism lead to criticism
Others do not find it problematic to have an au pair, but they feel that society at large is critical of their choice and consequently they need to defend themselves. Sollund believes that Norwegian principles of egalitarianism play a role in this.
"All the host families try to legitimize their choice of having an au pair. The way they do this varies," says the researcher.
"I like to give someone a chance. So I have an au pair partly for idealistic reasons. She is not just our maid," says one of the informants.
"Several informants describe the au pair scheme as a form of 'micro-assistance', and they tell their children that the au pair is there because they want to help her. They point out that the money the au pair earns here in Norway helps to support her family in her home country and gives the au pair a chance to climb the social ladder," says Sollund.
"Some of them are very generous with the au pair and pay her much more than the 'pocket money' allowed under the scheme. In return they require her to work much more than the 25 hours per week stipulated in the au pair contract. The thinking is that the au pair is there to earn as much money as possible, and in that case it is only fair to treat her like a professional," explains Sollund.
Original scheme
"I don't want it to be like in those families where they [the au pairs] have to wash their own clothes in their free time and have separate dishes, food and cupboards...For me that would be totally wrong. Other people can do as they see fit, but in my view the au pairs then become servants," says one informant.
Whereas families with a large disposal income and a more relaxed attitude toward class differences often use the "micro-assistance" argument, the middle class families often point to the original purpose of the au pair scheme: to give young people the opportunity to experience a new culture within a safe framework by being part of a family.
"The families shrug off their discomfort about having domestic help by focusing on the au pair's status as 'part of the family'. The au pair eats with the family and is invited to join them on weekend trips and social visits," says Sollund. However, they often meet resistance from the au pair when they try to make her a family member.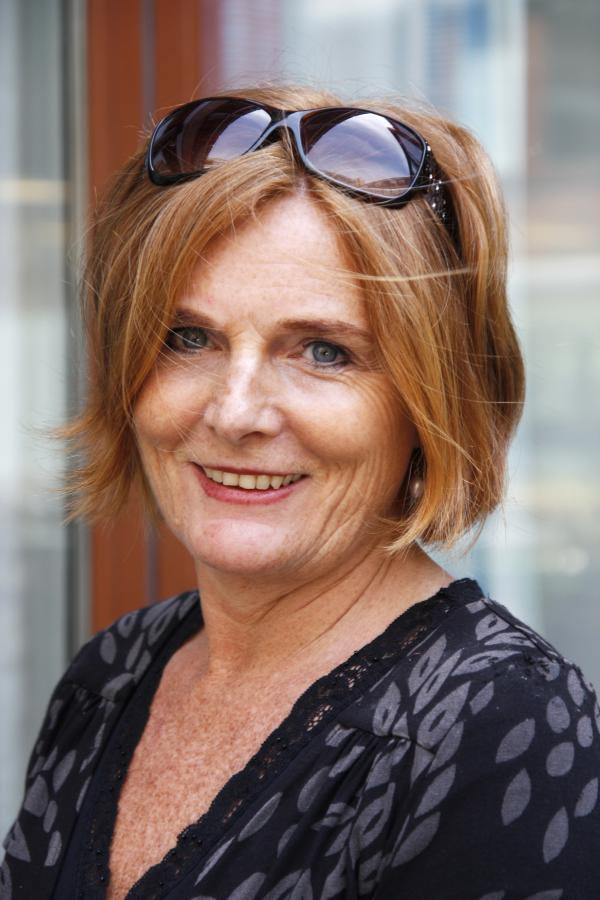 "Some of the informants struggle with a situation where the au pair acts like a servant anyway by being extremely service oriented and addressing her host parents as 'sir' and 'madam'. The host family tends to be uncomfortable with this," explains Sollund, and adds:
"A clear finding in my study is that the Filipino au pairs are, in practice, migrant workers. They come here to earn money, usually in order to support their children, not to learn about the culture. Several of them say that they appreciate the good conditions and respect and friendship they receive from the people they consider to be their employers, but in their free time they would rather relax or spend time with other Filipinos instead of with their host family," she says.
The use of au pairs by Norwegian families has exploded in recent years. In the years from 2000 to 2009, the number of au pairs coming to Norway has quadrupled. An increasing number of them are Filipino. In 2009, 2,090 of the 2,860 au pairs were from the Philippines, despite the fact that Filipino authorities have prohibited their citizens from leaving the country to become au pairs because they believe the working conditions are not good enough. According to Sollund, the au pairs are recruited mainly through private networks in both Norway and the Philippines.
No outsourcing of childcare
"You come home and everything is clean and tidy, and the clothes are washed and ironed, and everything is put away in the closet. Dinner is on the table, and I can concentrate on the children and really enjoy being with them. It's wonderful, really wonderful," says one informant.
The couples who Sollund interviewed are careful to point out that they are not outsourcing their care-giving responsibilities.
"It is not accepted in our society to give other people the responsibility of caring for our children, except for kindergarten which most people regard as a positive thing. Even though many of the informants got an au pair to meet their needs for childcare, they want to make it clear that it is they – the parents – who are mainly responsible for getting the children to and from kindergarten and school, helping them to wash and dress, feeding them and putting them to bed," says Sollund. In most cases, the au pairs are left with the housework. 
Like the woman quoted above, many of them feel that because the au pair does the housework, they can be better parents because they do not need to spend their time on household chores when the family is gathered in the evenings or at weekends.
Creates acceptance for a servant class
In Norway, the category of "servant" was abolished in the 1950s due to industrialization and changes in the labour market, the movement towards gender equality and a greater concern for egalitarianism and democracy. Although many of the host families have thought a lot about the problematic aspects of having an au pair, Sollund believes that the current use of the scheme, which involves a large percentage of "professional" au pairs, represents a return to a more class-divided society.
"Whether or not we refer to an au pair as a maid, she assumes a role that had disappeared from our society for a long time – that is, a person who lives in someone else's home and performs housework. As this role becomes more widespread once again, it leads to greater acceptance for a private servant class in our society," concludes Sollund.
The au pair scheme
The au pair scheme was established to facilitate cultural exchange for young people.
In Norway, the au pair lives with a Norwegian family and learns the language. In return, the au pair performs light housework and child care duties for the host family.
 
The working hours must not exceed five hours per day and 30 hours per week. In Norway, the au pair is not permitted to work more than 30 hours per week, not even for extra pay.
 
The au pair is entitled to participate in Norwegian language courses and recreational activities.
Source: The Norwegian Directorate of Immigration (UDI)
The researcher
Ragnhild Sollund is a criminologist and senior researcher at the Norwegian Social Research institute NOVA.
Aktuelle lenker