"Naman" is an 11-year-old Somali refugee living in Omaha, Nebraska, USA. His mother, who has four children with a fifth on the way, feels that she has "lost control" of him. She says that Naman has started to smoke, drink and come home late in the evenings. When she tries to reprimand him, he threatens to "report" her. The mother says she is very concerned about her son.
One day everything falls apart. Naman hits his big sister and his mother responds by hitting Naman. The next day Naman tells his teacher that his mother hits him. His mother is picked up by the police and later charged with assault. While she is waiting for her case to go to court, she worries that her children will be taken from her. She confides in Rage Mohamed, the director of the Somali-American Immigrant Community and a well-known, respected figure in the Somali refugee community in Omaha. Mohamed assists the mother in her dealings with the support services. He argues that although the mother's use of violence was unlawful, it is important to remember that the purpose of the law is to help and protect children, not to create problems for them. According to Mohamed, taking the mother to court would not help Naman at all. Instead Mohamed takes the boy to the meetings he organizes for Somali boys where he teaches the boys to have respect for others, especially girls. After some time, Naman adopts a completely different attitude and behaviour, often saying that he learned it from "Uncle Mohamed". 
"Surrogates" as helpers
The story of Naman, his mother and Rage Mohamed illustrates the vital role that local resource persons can play in refugee communities, according to Gaudencia Mutema, a post-doctoral research fellow at the Centre for Women and Gender Research in Bergen. She met Naman and his family during her fieldwork among Somali refugees in Omaha, and observed on many occasions just how important the surrogate's role really is.
"I refer to the helpers as 'surrogates' to describe how they assume the role of social mothers and fathers," explains Mutema.
"The surrogates are ordinary Somalis who have good insight into what the majority population expects. They work closely with the institutions and serve as mediators and bridge-builders when conflicts and misunderstandings arise between Somali refugees and society at large, like Rage Mohamed did in the story about Naman."
Conflicts occur especially in connection with caring for and raising children.
"In some cases this involves simple, practical matters – for example, parents may be unaware of what is expected of them with regard to school. But conflicts also arise when Somali culture conflicts with western culture and laws, such as those related to disciplining children, female circumcision and marriage at an early age. Then the surrogates can contribute their knowledge about laws and children's rights and offer advice about balancing loyalty to the Somali culture with respect for the culture and laws of the new country," says Mutema.
Education is power  
The surrogates also make a vital contribution vis-à-vis the school system itself, according to Mutema. Children face many difficulties when they enter US schools due to misunderstandings and, in some cases, hostility.
"Many of the children tell about humiliating, hurtful experiences. The teachers often lack insight into and understanding of cultural differences and their significance. The surrogates do an important job  both by defending the children and demanding that their needs are met and by better equipping teachers to work with Somali children so that they learn as much as possible and find their place in the school environment," explains Mutema. In her view, school is probably the most important arena for the children's integration.
"Education, like work, is empowering. It is therefore crucial in terms of social justice to ensure that the children have equal rights and opportunities," she continues.
Gender is a key factor
As mentioned above, the surrogates who Mutema met in Omaha organized meetings after school in which boys and girls could meet to talk about being a refugee, Muslim and from Somalia. An important goal of these meetings was to strengthen the children's self-esteem and help them to be proud of both Islam and the Somali culture in a situation where both of these were under continual attack from the society around them. For the boys, the meetings emphasized the importance of showing respect for their mothers, sisters and women in general. For the girls, who live every day with the majority population's view of them as passive, oppressed and voiceless, the groups were an important platform where they got confirmation that they also could have opinions and express these with confidence. Both girls and boys were encouraged to work hard at school and to perform well in sports.
"Gender has an effect on children's feelings of self-worth, identify and belonging at many levels. Gender is also often a key factor in conflicts and misunderstandings, and living life as a refugee necessitates changes in both gender roles and how one thinks about these. As a result, much of the surrogate's work involves gender in one way or another," says Mutema.
Refugees' strength and the care ethic
Mutema views the refugees from a "strength perspective", as she calls it – in other words, she is interested in the resources available within the Somali community and culture that can help to improve their situation. She believes the surrogates are important in this context.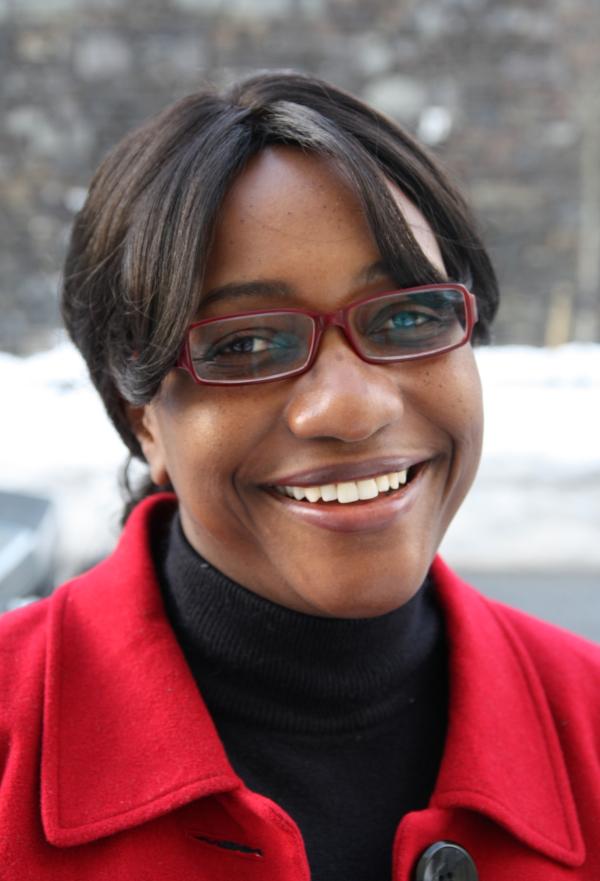 "The surrogates are an extension of a system that the refugees have brought with them from their home country. In Somali culture, those who are successful and have extra resources are obligated to help others in need. The authorities should draw on this resource. Much of the integration work would benefit from cooperating with surrogates," says Mutema.
The feminist care ethic is another key concept for Mutema.
"The feminist care ethic attempts to describe the gender hierarchy in the socially constructed relationship between power and knowledge. For me the concept is a theoretical framework for understanding the significance of consideration, empathy and sensitivity in relation to other situations and needs. Another important objective of this approach is to take the marginalized voices seriously. I want to find out what the Somali children perceive to be their important needs, as opposed to what their parents, surrogates, teachers and social workers think."
Better in the USA than Norway? 
Now Mutema plans to study whether the surrogates play a similar role among Somalis in Norway, especially in terms of integrating Somali children into the schools. The researcher had already conducted fieldwork among Norwegian-Somalis before she went to Omaha. The comparison between Norway and the USA is integral to her project.
"It is often said that the integration of Somalis works so much better in the USA than in Norway. I was curious about whether this was the case, and if so, why," explains Mutema.
In the public debate on this topic, it is claimed that the effect of Norwegian welfare benefits is to make people passive and hinder integration. A relatively large number of Somalis in Norway live off of social welfare schemes, and unemployment is higher in this group than in other immigrant groups. In Omaha, however, all the welfare schemes are linked to participation in the labour market, and unemployment among Somalis is much lower than in Norway.
"To gain access to inexpensive housing in Omaha you have to work 40 hours a week. The Somalis I got to know did shift-work in a meat packing plant where proficiency in English was not required. Many of them struggled hard to meet this work requirement. One of my informants, for instance, had seven children and had to get everything ready for the children's school day before she went to work in the middle of the night. She also had a newborn baby. She and a neighbour took it in turns to work and look after each others' children," says Mutema.
Cycle of poverty
Participation in the labour market per se is no guarantee of integration, Mutema maintains. She is not convinced that the US model works better than the Norwegian.
"The circumstances force the Somalis to take low-paying jobs, sending them into a cycle of poverty. The result is poor economic integration, both for Somalis and other minorities in the USA, especially in Omaha, which is the city with the poorest African-American population in the entire country," says Mutema.
"The Somalis I got to know in the USA were trapped in many ways. They were overworked and poorly paid. Their wages were not sufficient to enable them to leave the government housing they were relegated to, where the conditions were often terrible. The areas where this type of housing is located are typical 'bad neighbourhoods' infested with poverty and crime. Very few of those who grow up there are able to escape the poverty," she says.
Mutema believes that in many ways Somalis in both Norway and the USA inherit what she calls an "accumulation of disadvantage" which prevents development and limits the opportunities in life for young Somalis.
"But with the right support, surrogates can help to improve the conditions for children in the schools and at home and promote equality and dignity for their parents in the workplace and society in general," says the researcher.
Translated by Connie Stultz
The researcher
Gaudencia Mutema is a post-doctoral research fellow at the Centre for Women and Gender Research in Bergen. She is currently working on a research project called «Migration, Gender and Education: Somali Children in the Diaspora».