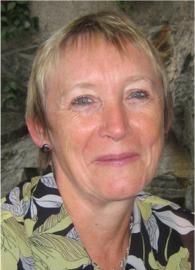 NorFA, the Nordic Research Academy, concluded 'Gender and Violence – A Nordic Research Program 2000-2004' with a conference in Gothenburg in June. The conference "Gender and violence: power, resistance and challenges for the future" opened with an address by Liz Kelly, Professor of Sexualised Violence and the Director of The Child and Woman Abuse Studies Unit (CWASU) at London Metropolitan University. Since the 1970s Kelly has been active both in the women's movement and as a researcher of gender and violence.
– The Nordic countries should investigate whether the measures they have taken are effective, she says. The figures for violence against women are high. Even though women's lives are different to what they were thirty years ago the incidence of violence has not been reduced. – More research needs to be conducted into sexualised violence, she maintains.
Is there hope?
The title of Kelly's lecture in Gothenburg was 'Is transforming knowledge enough? Reflecting on what we know about violence against women and children and what we do about it'. She underlines that the joint Nordic research programme is of historic significance. Kelly knows of no similar focus on research programmes that involve such dialogue and exchange between several neighbouring countries. However, does she see changes and positive developments?
– Not if we think about the level of violence being reported to the police and in research-based surveys, she answers. The level has not decreased in neither thethe Nordic countries nor the rest of Europe. However, that isn't the whole story. Kelly points out that the only region where there are signs of fewer instances of violence is North America.
– There has been a reduction, year after year, in the number of murders in the home in the USA and Canada in the last five years, she explains. One possible explanation is a twin approach of investment in supportive measures alongside a sharpening of judicial apparatus in order to make possible sanctions against offenders.
In the international arena important work is currently being undertaken to have violence against women recognised as a breach of human rights, Kelly emphasizes. When as a young woman she first became involved in the women's movement she had no idea how much violence against women she would be witness to in her work.
– I find it difficult dealing with all I have experienced, but it is also very rewarding, she explains. – Making it possible for the women and girls who are the victims of violence to contribute to our knowledge and to work with other activist researchers is a reward in itself, and makes it worth it to fight on.
In Kelly's opinion challenges to gender and violence research should not only be understood as a setback. – When our research and our results are questioned and when we are opposed, I believe we need to look at it as evidence of the importance of our work, she points out. Kelly emphasizes the duty of reflecting on one's own work and how important it is to ensure that it is not used inappropriately.
The necessity of research into sexualised violence
The Nordic countries provide recognition for research across national borders, and so Kelly asks us to take good care of the knowledge from the last thirty year's research. Examples of violence that are understood as being based in a local setting and culture often occur in a similar manner in other countries, as well as on other continents. Further, Kelly is positive towards looks favourably uponthe new critical research being conducted on prostitution and its focus on the customer, that is done? eEspecially the work in Sweden and Finland . On the other hand Kelly criticises a research programme that looks at gender and violence but that to a large degree lacks research on sexualised violence.
– The Nordic countries are good at conceptual and theoretical work, she says.
– It's important, but there is also a tendency to favour certain fashionable themes, which means that fewer research questions are prioritised. For the moment it appears that violence within the family and the trafficking of women dominate the agenda, she continues. In her opinion rape and sexual harassment need to be followed up more.
– There is almost no research into these problems in the Nordic countries, she points out. For many years Kelly has been doing research into rape, a theme that is otherwise overlooked in the UK.
– Sexualised violence leaves its mark on the researchers as well the victims. It's difficult to take up the theme of rape, and therefore it's important that more researchers carry out projects on the topic, she asserts.
In the UK, research into institutions and how preventive measures work has been the norm. This form of social political research is lacking in the Nordic countries.
– In the UK we know, for example, that the victims of rape want to be examined by a woman, Kelly explains. The projects she has participated in have investigated what institutions do, changes that are implemented in the institutions and whether the measures taken lead to the desired results.
See the victims – and accept change.
In Kelly's opinion it's a positive sign that the individual receives proper attention in the Nordic countries and that trauma is focused upon. Kelly has been sceptical towards use of the term "victim", but has decided that what is right is to take the term 'back'. The trade in women has made her aware that the option of calling oneself a victim and the legal status this bestows is essential for many women, as is recognition of the injuries that individuals endure.
– To be a victim is to have control over your own body temporarily taken away from you. In that situation a woman has to decide whether to resist or not, to act or to be passive. This decision is an action. It's important to remember that not all women survive and many must endure injuries that they have difficulty living with or recovering from.
– NGOs (non-governmental organisations) in Nepal and in the Balkans talk of women who are so traumatised by having been the victims of trafficking that their personality seems destroyed, Kelly elaborates.
Kelly sees challenges connected with changes that researchers and activists should address.
– We have to accept that changes are taking place, but it's a big challenge to know how to measure it, she says. How can the Nordic countries be at the top of the global league for equal opportunity efforts when the level of violence remains so high? Violence should be included in the measurement of the degree to which equal opportunities exist in a country, she points out.
In other words, many questions remain and Liz Kelly will continue to ask questions and search for answers. The organisation she heads was established because a handful of women committed themselves to research violence against women. Late in the 1990s they decided they would take responsibility for forgotten and overlooked areas within research on violence against women, areas where there weren't any influential feminist voices.
– We must renew ourselves and continue our feminist approach to gender and violence, summarizes Kelly. Changes are taking place constantly in what the women's movement and what research focuses upon. A feminist approach to gender and violence is needed, because recognition of the extent of violence women are subjected to cannot be taken for granted, nor the injuries they live with. It is therefore important to have these perspectives and to use this knowledge for further research.
Translated by Matthew Whiting KILDEN
Relevant Links:
CWASU, Child & Woman Abuse Studies Unit:
NordForsk's (previously NorFa) webpages on
Gender & Violence
http://www.nordforsk.org/
meny.cfm?m=147
The conference Gender and violence: power,
resistance and challenges for the future